Martin Polnak Handjob
Hey there guys and welcome back to eastboys and more of what you love to see. And that is of course, hot and sexy hunks with a love for getting their dicks tended to. This week's special guest is Martin Polnak, a superb and muscular twink with a slim figure but body curves to die for to say the least. Well he is getting his very own showing off session in this one as he gets to put that dick on display as it gets stroked by the expert hand that you know and love and let's watch this guy moan in pleasure while this east boys scene goes down. We can pretty much already tell you that it's quite the amazing cock stroking action scene today!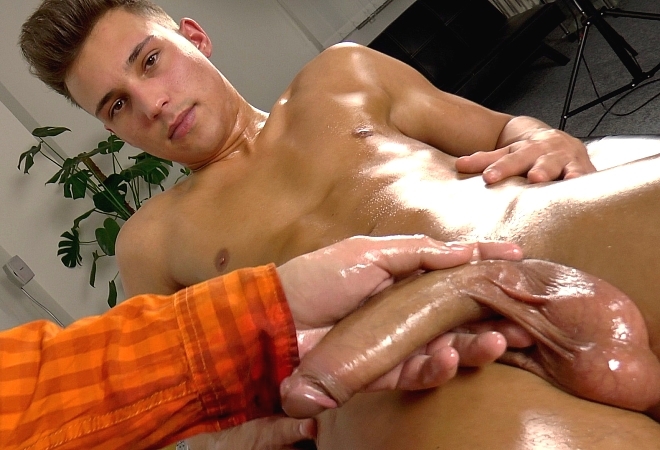 On top of having his cock oiled up, you can see the guy taking the time to pose around sensually and sexy as well and he actually gets to oil himself up all over. He looks truly stunning and he knows it as well and he's more than happy to let you ladies and gets get to see his fine figure. Soon enough he gets to sit down and let the hand work it's magic on him. And since he's fully shaved he has quite a lot to show off as well. But anyway, we bet that you will love seeing him moan in pleasure while the hand works his meat and we'll be back soon with more! You just need to make sure that you come on by to check it all out without delay everyone!
Enjoy watching this hot guy getting jerked off!