Sanchez Paolo and Mark Ramos
This week's hot and juicy eastboys scene is here and of course we have more horny guys for you to see like usual. You know that before last week we had quite a lot of POV cock stroking scenes, so we decided to mix things up again this week and bring you another hot gay fuck. And rest assured that those aren't going anywhere, if you are patient you will see them around again. But back to today's topic, we get to show off another twink couple as they get to have a nice and hard fuck in this east boys scene and you can of course see it all. So let the cameras roll and let's get the party started in a matter of speaking!
The names of these two are Sanchez Paolo and Mark Ramos and be sure that those exotic names reflect their exotic nature, and hey one of them is actually Latin too. Well either way, the two settled to have some fun in the back yard as it was a nice and sunny day and the fresh air would do miracles for them. Well short answer is that it did, and you can see that they felt good. But we feel that you guys and gals will enjoy this a lot more than they did today. So yeah, see the guy with the cap getting to suck and slurp on some cock here and watch closely as he works the shaft. Once he has it nice and stiff you can see him ride it for the rest of the scene!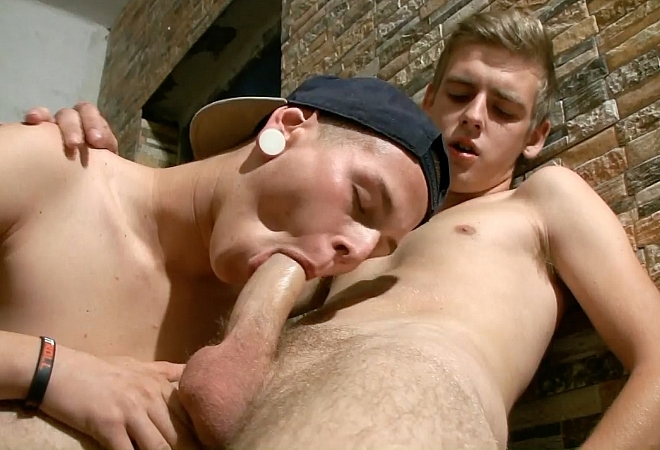 Enjoy watching this guy getting a mouthful of jizz!